Chandrayaan-3: A Journey of Pride and Wonder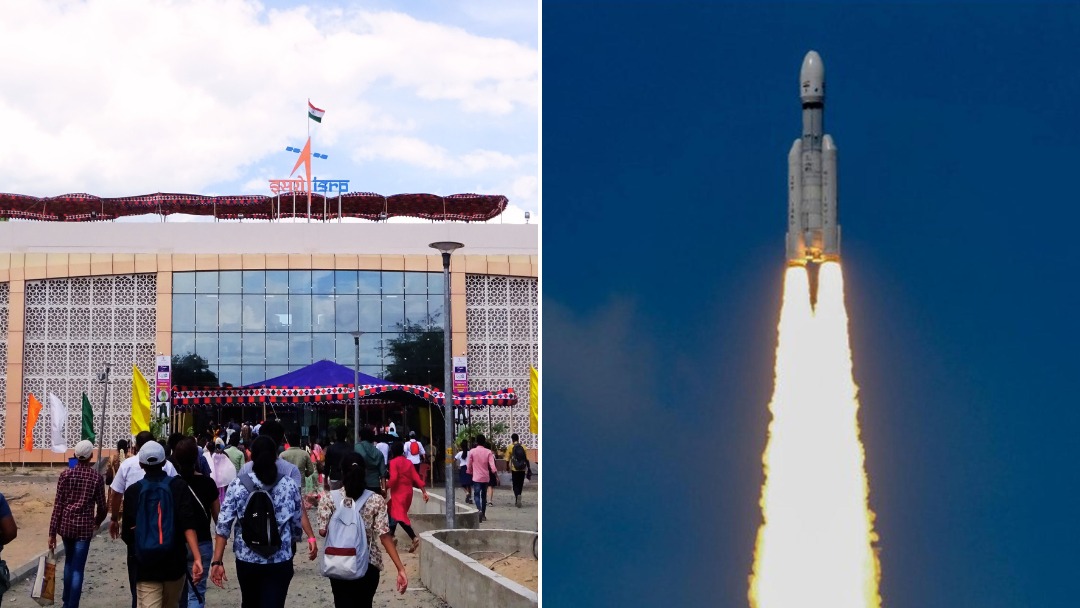 As the nation awaits the historic landing of Chandrayaan on the moon today, I can't help but reminisce July 14, 2023 with awe and wonder. This was the day when the students of Grades 10, 11 and 12 of our school had the privilege to witness India's big moment: the Chandrayaan-3 launch at Sriharikota. We were ecstatic and immediately dove into newspapers and labs to learn more about this special mission.
Chandrayaan-3 was India's second attempt to land softly on the Moon. The Indian Space Research Organisation (ISRO) was leading the way to make it a success. The mission aimed to study the Moon's geology, minerals and exosphere - all to help us understand its origin and evolution.
The significance of this mission made us immensely proud. Despite the past challenges, Chandrayaan-3 was a symbol of India's determination to explore space. With careful planning, we were getting closer to revealing the Moon's secrets.
Finally, after a week's anticipation, we embarked on our journey to Sriharikota at 6 in the morning. The heat and lack of cold water tested us, but our excitement and hope kept us going.
The day of the launch was unforgettable. As the spacecraft soared, we felt an overwhelming rush of emotions. Witnessing this historic event was an honor, and it brought tears of pride to my eyes. I realized that moments like these bring out an unseen side of ourselves, and for me, it was a deep sense of patriotism.
The journey to Sriharikota was long and challenging, but every moment was worth it. We had the privilege of witnessing one of India's proudest moments. The memories of Chandrayaan-3 stayed with us, like stars shining brightly in our minds.
Now, when I look up at the moonlit sky, I can't help but think about that tiny spacecraft, on its way to our Moon. Chandrayaan-3 has filled us with wonder and curiosity, reminding us of India's spirit of exploration.
This mission will be celebrated as a testament to India's pursuit of knowledge and scientific excellence. For all of us on this journey, it will forever be an inspiration and a cherished memory of our country reaching for the stars.
—Chitra Anand: Grade 12, The Peepal Grove School